Lacros in Chrome OS 100 is a pretty solid Chromebook experience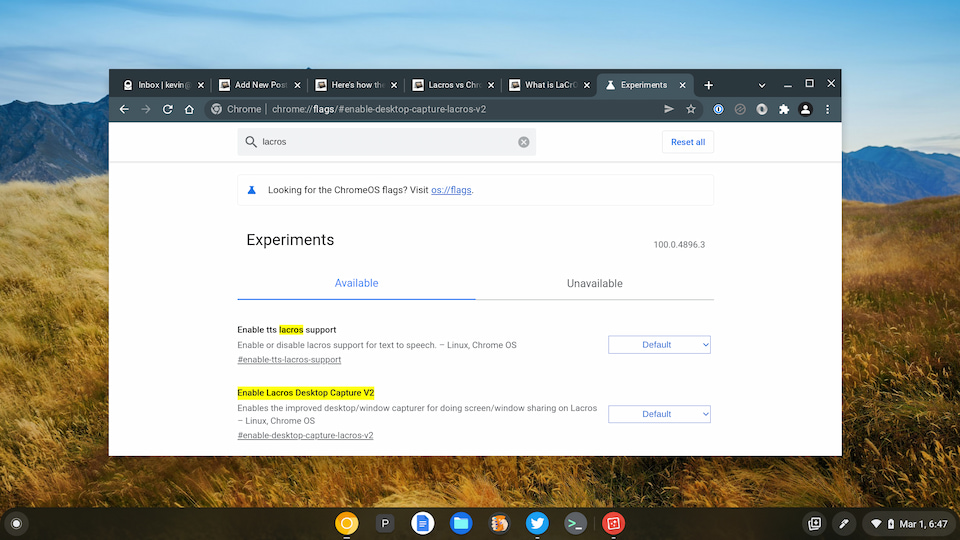 Google has been working to separate the Chrome browser from the Chrome OS platform since 2020. This effort is called Lacros, which stands for Iinux An/a VShRto me SE. You can test out Lacros, which is basically the Chrome browser for Linux running on Chrome OS. But I haven't lately because there were a lot of missing features. Yesterday I did everything and made Lacros my main browser and so far? Lacros in Chrome OS 100 offers a very comparable experience to the built-in Chrome OS browser.
Over the past few months, I've seen more coding and testing effort from Google on the Lacros solution. In fact, there have been many fixes and feature additions recently to make Lacros work like the current Chrome OS browser experience.
I saw profile migration added, for example, and it seems to work just fine, except for my account picture. I can easily solve this problem. My Google account, my settings, my bookmarks and even my reading list have all been perfectly moved to Lacros. The enhanced profile switching feature is here.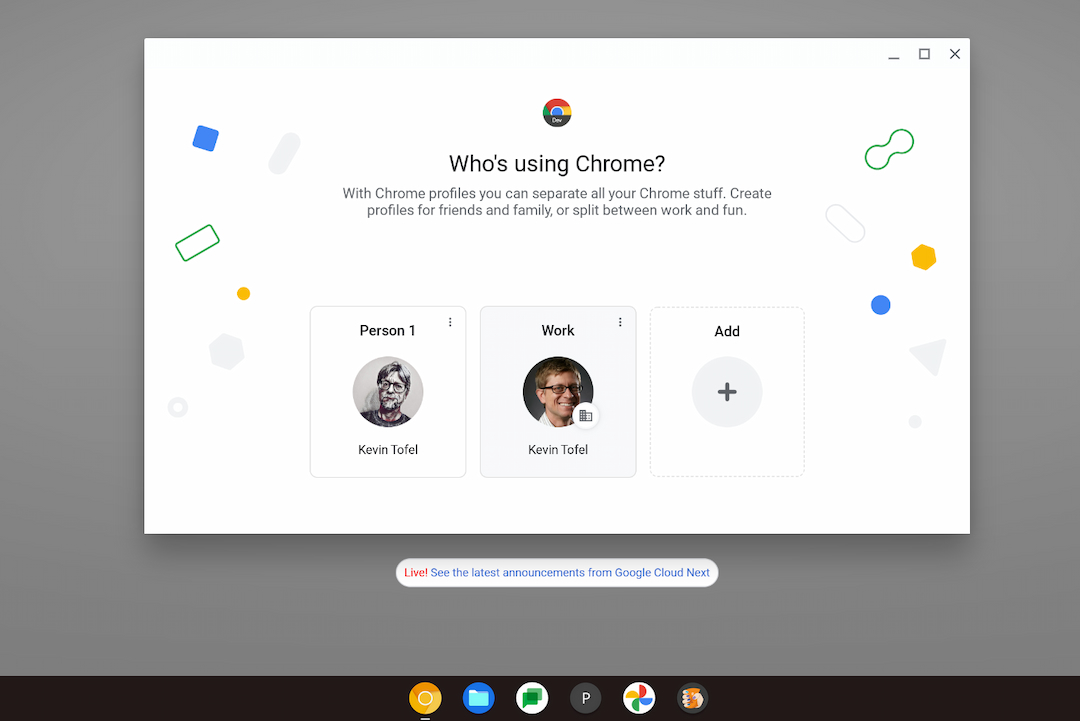 All my extensions are available and they all have the same functionality.
That shouldn't be too surprising though: any Chrome extension for the browser should generally work on any platform. And if not, the developer tells you which platforms, Linux in this case, are not supported.
The recently updated desktop and screen capture tools added in Chrome OS 98 are integrated into Lacros. So you can easily change where to record screen shots or activate your microphone for screen recordings.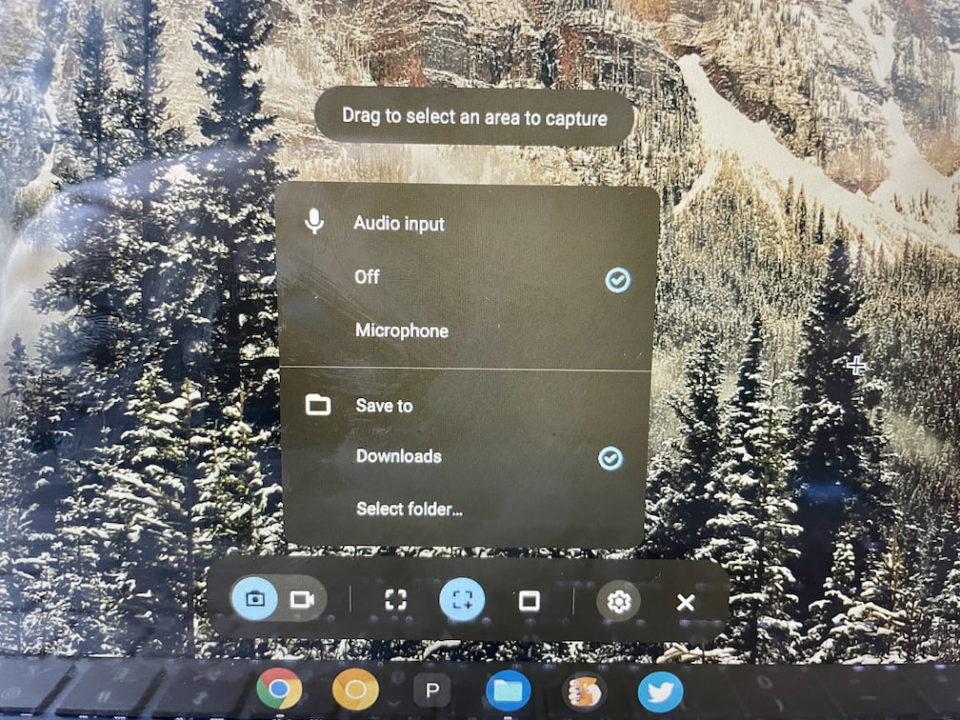 All of my previously installed PWAs or Progressive Web Apps are also working fine. And the updated features of Sharing Hub are also there.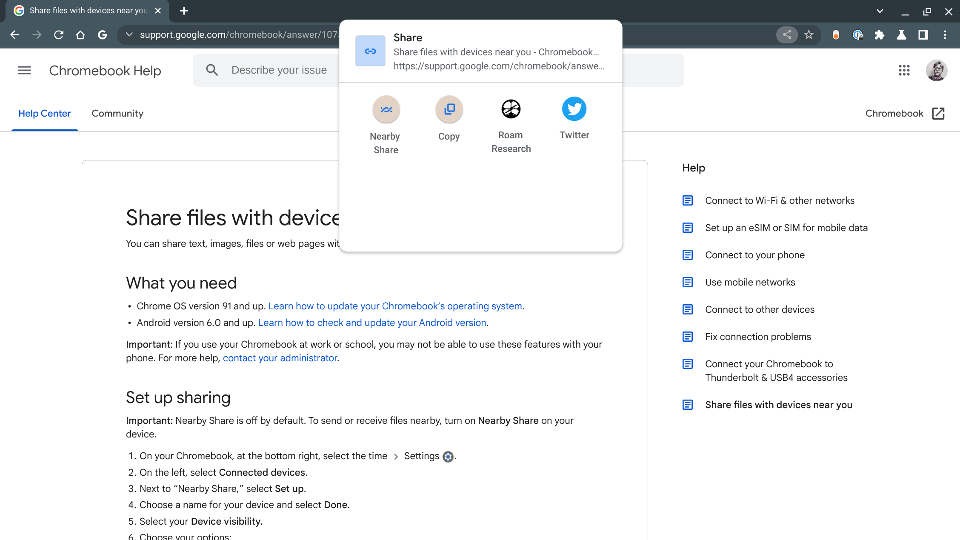 Long story short, I turned on the experimental flag to make Lacros in Chrome OS 100 my Chromebook's primary browser. And I enabled another one to effectively hide the native Chrome browser on my Chromebook. If I go all-in, that's the only way to do it: remove the backstop.
Should you use Lacros as your primary browser? I would say no, unless you are curious. And even then, I wouldn't hide the Chrome browser. I would only consider enabling the various Lacros flags if you want to see where Google is heading with this decoupling of browser and OS. Note that although I'm using the Chrome OS 100 dev channel, you can test Lacros on Chrome OS 98.
And before making any changes, I had read this post which explains the differences between Lacros, Chrome and Chrome OS. If you're still playing, just point your Chromebook browser to chrome://flags/ and search for Lacros. Then carefully read through all the many associated flags to see what they do, then enable the ones you want.
So far, I like what I see. No major features are missing and Lacros Browser runs just as fast as the current Chrome Browser.
Months ago I couldn't say this because Lacros performance was slow and seemed to work on a Linux system. There were font issues and other UI elements that just needed tweaking. I'd say most of these are no longer an issue although I'm sure there are still small bugs here and there.
Do you run Lacros, and if so, what is your experience so far?