Motherboard Collective develops Google Chrome extension to replace Ryerson with "X"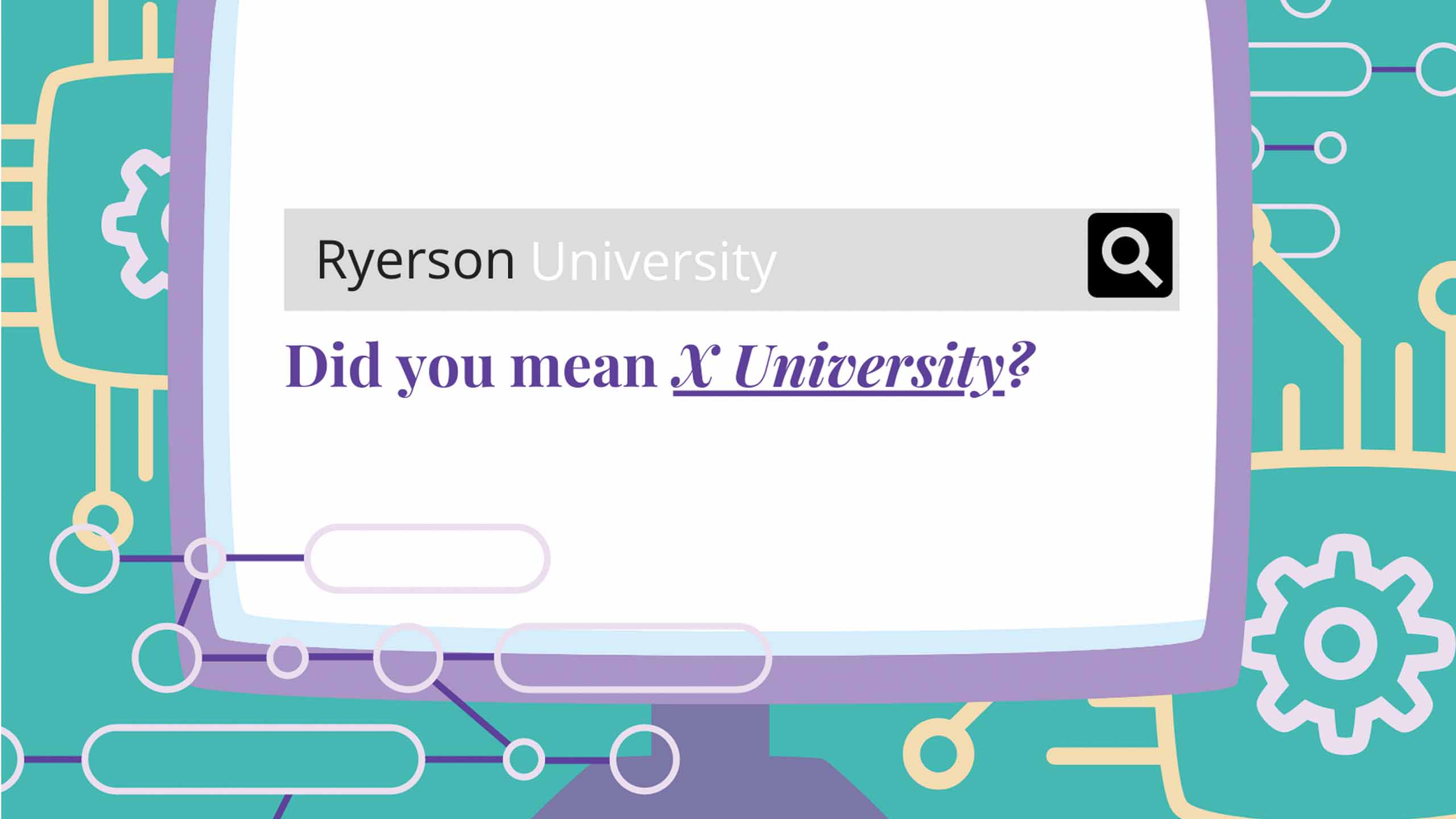 Reading time: 5 minutes
By Charlize Alcaraz
A group of Ryerson educators, staff and creative technologists have developed a Google Chrome extension that replaces the school's namesake with an "X" on all websites and web pages.
Indigenous students published an open letter to the university in May demanding that the statue of Egerton Ryerson be removed from campus and the university's name changed.
Motherboard Collective, a group that uses technology and design for activism, followed Wreckonciliation's lead at X University to respond to one of the open letter's requests by automating the name omission process. of the university in professional online communications.
"For us, there is no debate about reconciling Ryerson's legacy… From an Aboriginal student's perspective, it cannot be reconciled," the letter read. "The only solution then is to change your name."
The letter stated that its authors would erase the current university name from their electronic signatures, CVs and other professional communications and replace it with an "X" and ask community members to do the same.
"Historically, Indigenous peoples have signed with an 'X' under conditions that do not fully recognize or honor Indigenous lives. It is a sign of assent under duress "
Using the Motherboard Collective Google Chrome Extension, users can automate the process of omitting "Ryerson" on all platforms supported by the web browser.
"This Chrome extension does this on an individual level where people can learn to program their way to see the letter 'X' on their screen rather than the school namesake," said Ashley Jane Lewis, one of the founding members of Motherboard. Collective.
"It's really exciting for us because not only can we stand together, but we can do it in a certain way… with the skills that we know and pass some coding knowledge into the process."
In a workshop on June 3 courtesy of Wreckonciliation at X University, the group taught community members how to create the Google Chrome extension themselves using pre-written code.
Using this method, users can replace certain terms in the web browser with any other word of their choice. However, the "X" has a more symbolic meaning for Indigenous communities.
The symbol of X
Anne Spice, a professor of geography and environmental studies at the university and a Tlingit member of the Kwanlin Dün First Nation, explained how the university's namesake still haunts her as an Indigenous professor for the Globe and Mail.
"The residential school system that Ryerson dreamed of has caused deep and lasting harm to our families," Spice wrote. "How can I trust a university that bears her name to take reconciliation seriously?" "
Spice also explained in the article why she will now replace the university's name with an "X" whenever she refers to it in her professional communications.
"Historically, Indigenous peoples have signed with an 'X' under conditions that do not fully recognize or honor Indigenous lives. It's a nod under duress, "Spice wrote.
In Scott Richard Lyon's book, X-Marks: native assent signatures, he discusses the treaties that Indigenous leaders were "forced" to sign and how these treaties resulted in substantial change in Indigenous communities.
"An Indian's signature was recorded by the phrase 'his mark x', and what the mark x stood for was consent," Lyons wrote. "An x mark also meant coercion. As everyone knows, the treaties were concluded under conditions generally unfavorable to the Indians.
Sam Howden is a fourth year social work and Métis student from the Red River of Treaty 1 territory in Winnipeg. They are also the Equity Coordinator at the Native Students Association and helped write the open letter.
"[Technology and design] are things that are part of our daily life and they must also be part of our process of change "
Talk to The eye in June, Howden said that "X" is also historically relevant to black and other marginalized communities. They cited the example of political activist Malcolm Little who was called Malcolm X, with the "X" standing for his lost original African surname.
"X is also a floating signifier in mathematics. When you look for a value, you solve X. To me, it's very symbolic of a place that is between the space, "Howden said.
Activate online
Made up of creative educators and technologists, Motherboard Collective stands out in many ways, such as settler, queer, black and neurodiverse women who approach technology through anti-racist and activist frameworks.
"We're trying to do this to move this conversation forward in a way that allows us to take on some of the work … and not just put all the work into having these conversations about Indigenous people who are already really affected by this." happening, "said Tess Sutherland, one of the founding members of Motherboard Collective.
The Google Chrome extension only changes what you see on your own device. However, Lewis has stated that he also has the ability to change the way one perceives his relationship with the university and his namesake.
"Institutions and people in power don't often become the ones who say, 'Hey, that's one thing we don't. [say or do] more.' It's something that happens as a result of social and community change and activism, "she said.
As the COVID-19 pandemic barred activists from doing their work on the ground, online activism played a crucial role during the peak of the Black Lives Matter protests in June 2020 and again in May 2021, during the discovery of 215 children's remains at a former residential school in Kamloops, British Columbia
Those who couldn't attend protests and sit-ins have shared resources on social media or have completely disrupted cyberspace like Motherboard Collective, who are following the call for the college namesake to be changed or omitted from his daily use of the Internet. .
"This is something that happens as a result of social and community change and activism"
Sutherland said the collective aims to provide people with a way to help even when they are unable to occupy physical space due to the pandemic or other reasons. So their solution is to bring the power of activism to the digital space.
"[Technology and design] are part of our daily life and must also be part of our change process, "she said. "So there is power in doing it online. "
The next MotherBoard Collective workshop will take place on June 21 from 4:30 p.m. to 5:30 p.m. Anyone interested in attending can register with this form.
With files from Sarah Tomlinson
Related